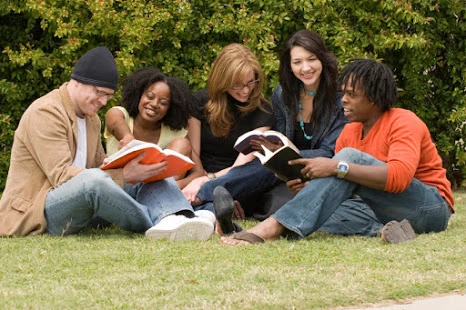 Our community of faith is not content with being spectators in the abundant life that Christ provides. Rather, we seek to be faithful disciples through the study the Bible, putting that knowledge into practice, and learning from one another in Sunday School and Small Groups.
We invite you to attend our Sunday School classes held each Sunday morning at 9:30 a.m. Our teachers teach from the Bible to help people of all ages grow in the grace and knowledge of our Lord Jesus Christ.
We learn to grow in sharing life with one another. From our Care Groups that meet throughout our ministry area to impromptu gatherings, there is great value and growth in sharing life with one another.
We invite you to call or email us or visit us in the Church office to inquire about what care groups or gatherings are currently meeting.